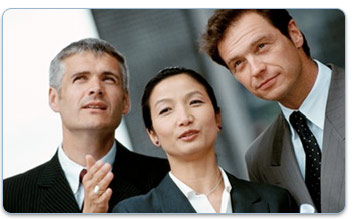 Where the f..k is that!!??!

Forgive our "French", but this was one of the most frequent topics of any meeting that we had. We couldn't adequately track parts, bills of materials and simple data about our items. Sure, we tried spreadsheets, simple databases, even QuickBooks - all ineffective, convoluted, limited and expensive. Our frustrations forced us to formulate an internal team to build something that would satisfy our own requirements.

The system that we built, which we titled "qItem" for "Quick Item" was born and we never looked back. Most of our issues were resolved, we could finally track every item going through our factory, manage Bills of Materials, know parts history ...
...and then one of our customers suggested: "This is great, can I use it in my business?" Couple months later, he referred his friend, this story repeated few more times with our other customers and suppliers, and before we realized it, qItem™ was used by hundreds of small to "not-so-small" business throughout. Take a look, download the trial, see what its all about, and you may become another qItem™ user!


Read More about qItem™
qItem™ Simple Inventory Tracking System

Are you a small business in need of a simple system to track your parts, items, components - basic inventory? Are you tired of paying through the nose for these "high-end" packages that lock you into a continuous buying cycle?

Well, take a look at qItem™ - a system designed to track your inventory in a simple, yet powerful cost-effective way. We designed it for our own internal use because we felt that our needs were not being met with anything out there, or if they were, the price and complexity was just too much.


Read More about qItem™

Options